BUFFALO, N.Y. -- Imagine seeing the City of Buffalo from a roadway that's about 110 feet high -- while riding a bicycle. An event called SkyRide makes this possible by taking cyclists on a tour of Buffalo that includes a scenic ride over Buffalo's Skyway (Route 5).
Saturday, a launch party for the fourth year of the SkyRide was held at Flying Bison Brewery on Seneca Street in Buffalo.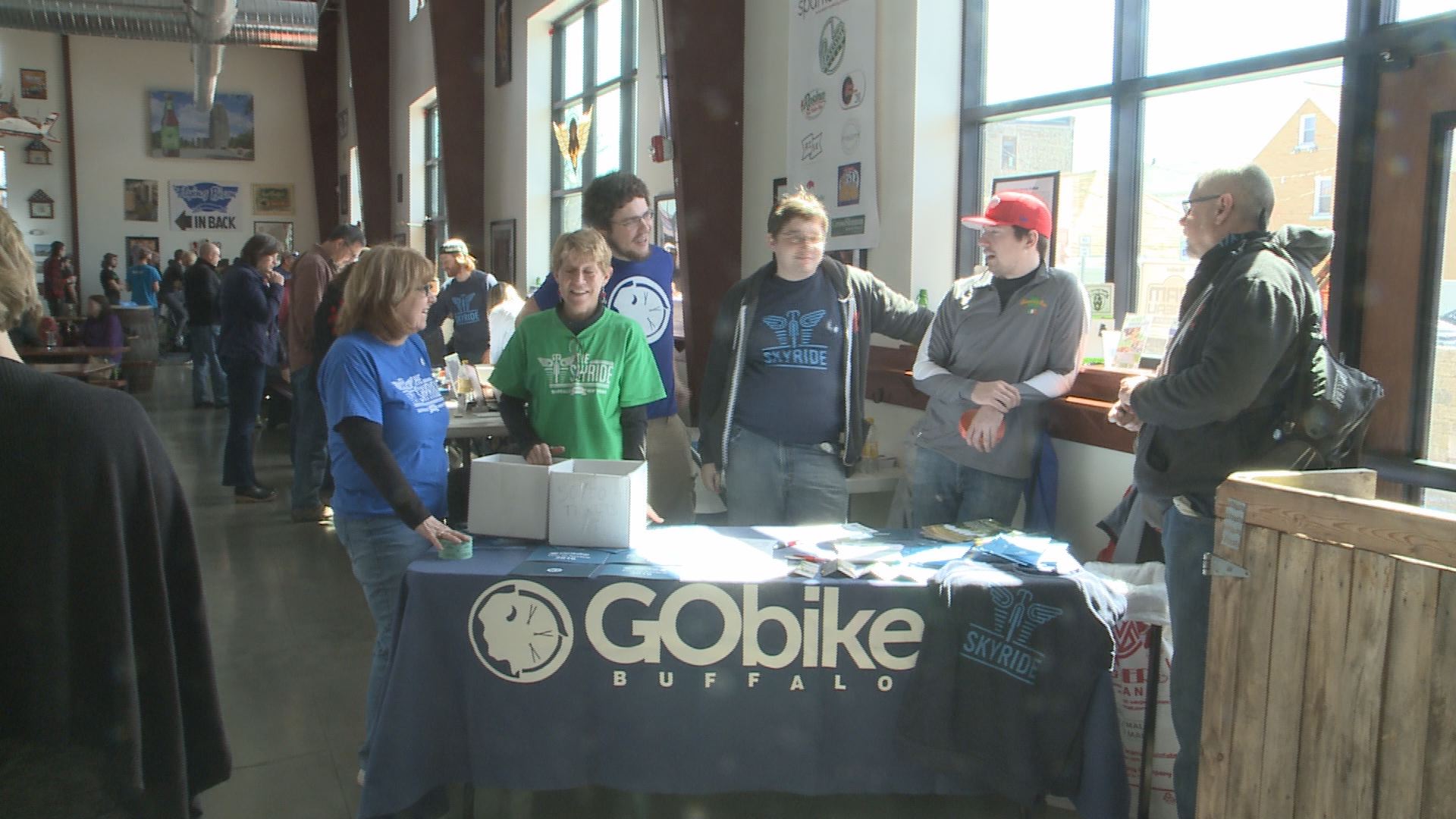 The 2017 SkyRide route and the plan for a festival at LaSalle Park were revealed during the event Saturday. It's all planned for May 21st.
"It's going to be a really great ride this year," said Justin Booth, Executive Director of GObike Buffalo, the nonprofit organization which runs the SkyRide. The SkyRide is GObike Buffalo's largest fundraiser.
The festival at LaSalle Park will include BMX stunts, yoga, and food trucks among other attractions, Booth said.
The ride this year will include the Skyway and a tour of Buffalo's historic Olmsted Park system. Cyclists will also get a chance to see some new pathways that have been added to Buffalo's Outer Harbor.
The event is open to anyone and will include many Buffalo biking organizations, such as the East Side Bike Club. The club offers community bike rides every Saturday starting May 13. Groups meet for the rides at 11 a.m. at Martin Luther King Jr. Park in Buffalo.
"We want to take advantage and show our support for other biking communities in Buffalo," said Damon Kimbrough, a ride leader for the East Side Bike Club.
He added he believes the event not only offers spectacular city views, but also a chance for many Buffalo communities to come together to enjoy a unique experience.
"The good thing about it is it spurs inclusion," he said. "Just to show our solidarity throughout the city."
You can register for the 2017 SkyRide here. GObike Buffalo is an organization which is working to encourage biking and other active transportation options in Buffalo to improve the quality of life for everyone in Buffalo.