WEST SENECA, N.Y. -- Some people in the West Seneca area are going to need new cars after 10 caught fire in a collision lot Sunday afternoon.
Right now, West Seneca police are still investigating what caused the fire at George's Collision on Seneca Street.
George Turner, who owns the business, has been running the collision lot since the late 50's. He says he's never had a problem until Sunday, and the Better Business Bureau confirms that George's Collision has no complaints to date.
"One of the wrecked cars that we had towed in the day before had caught on fire," Turner said. "Don't know what exactly happened, but it spread to two or three other cars that were current wrecks."
Current wrecks, meaning people were likely hoping to get them back.
Black smoke from the fire, visible from Buffalo on Sunday, made it difficult for firefighters to see how bad the fire was.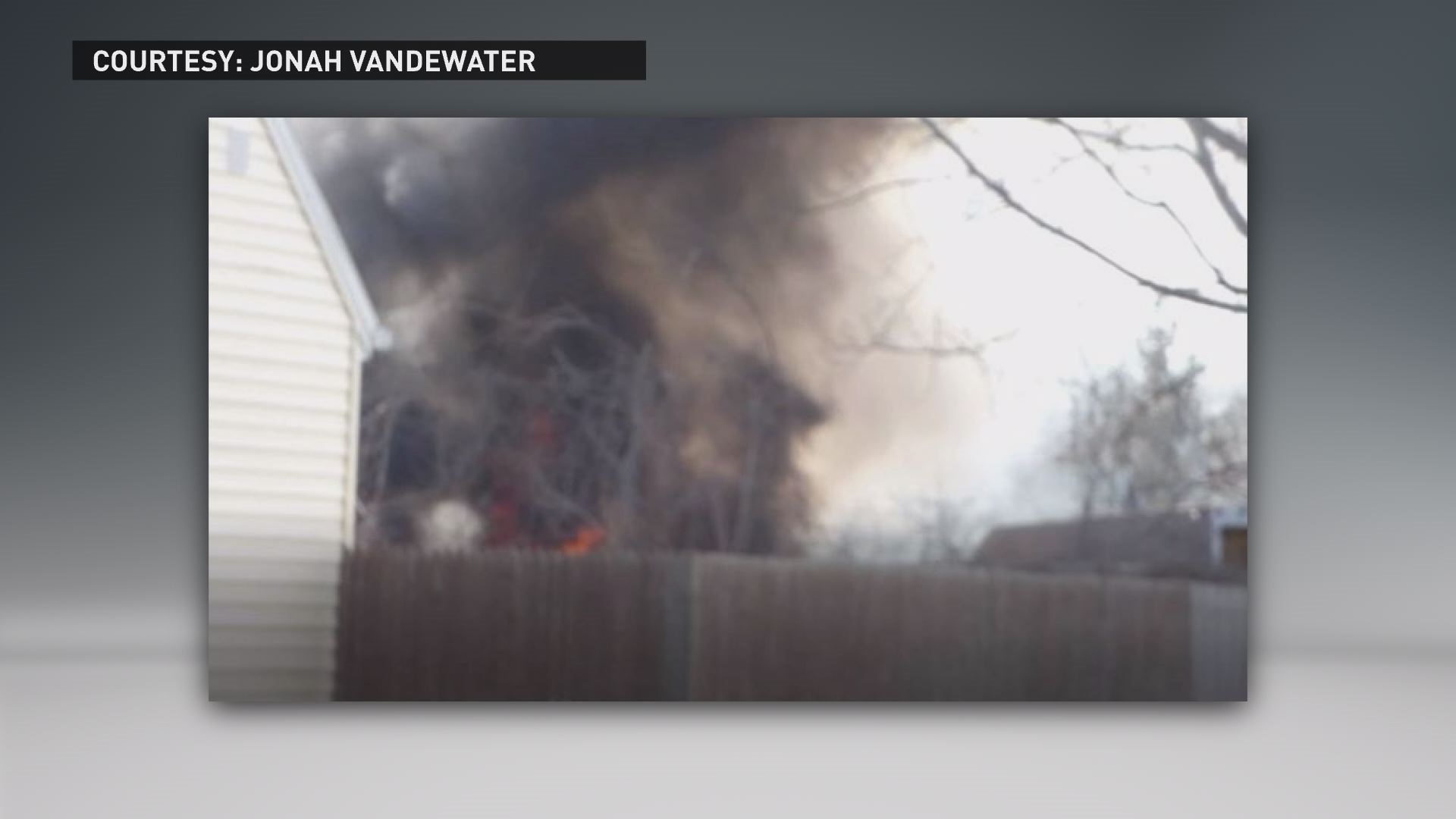 Seneca Hose Fire Company ended up calling for backup.
"When I initially pulled out, I thought actually the shop itself was on fire, there was so much smoke," said fire chief Frank Maloto. "I counted five [cars], and I couldn't count the others because the fire was so heavy."
Turner notified his insurance company, but at the same time, people had likely already submitted claims for the damage that landed the cars at the collision lot to begin with.
Per AAA, it's the business's insurance that would likely cover the damage. The other claims would get dropped. However, this also depends on what started the fire, which has yet to be determined.
Turner said no one had come forward to see if their car was damaged yet, as of Monday afternoon.
"We're not sure if the police have notified them or not, we've got to find out from the incident report what the police did," Turner said.
The Town of West Seneca does tow to George's Collision, so if your car was recently towed, you may want to check if yours was among the 10 cars damaged by fire.
There is a silver lining: Not all 10 cars belonged to people. Some of them, Turner said, were just junk cars that he owned and donates to fire companies to practice with. At least nobody will have to pay for those.