LANCASTER, N.Y. – As heavy rainfall pounded the eastern suburbs of Erie County on Thursday morning, water quickly began to fill up backyards and wash through the main roads. Police closed intersections, and homeowners suddenly found themselves saddled with what basically amounted to waterfront property.
Yes, there was that much standing water throughout the Lancaster area, especially by the afternoon. At the BellTower Village condominiums on Bowen Road, several feet of water dwarfed the housing complex and left some people stranded on their front steps. Some of the buildings in the complex were evacuated.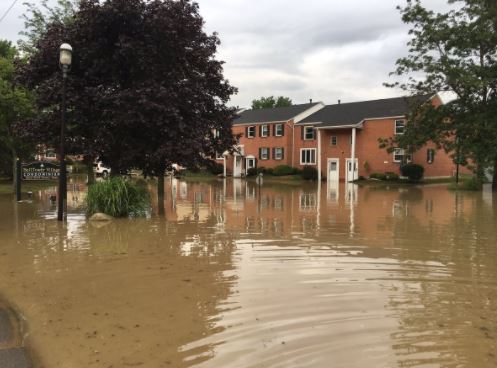 James Samson, who lives in an adjacent building that did not need to evacuate, said he'd never seen the water this high in his 26 years at BellTower Village.
"A lot of people worry. I don't worry," Samson said. "The water will recede."
A few blocks away, at Como Park, the lake and creek had transformed into Lancaster's public spectacle by the late afternoon. Dozens of people, arriving by the minute, brought their smartphones to take pictures of the rushing water near Como Lake. It had turned into a waterfall near the intersection of Cayuga Creek, sweeping away branches, logs and even a picnic tree.
Ann Durrance, escaping her own flood damage at her house in Lancaster, took a trip over to Como Park to see this once-in-a-lifetime event. This water was so high that it was threatening the iconic lighthouse on the park grounds.
"It is insane," Durrance said. "I've lived here all my life, and I've never seen the water like this before. Ever."
Lancaster Police, along with fire companies and emergency crews, responded to locations throughout the town all day long, including the BellTower Village condos.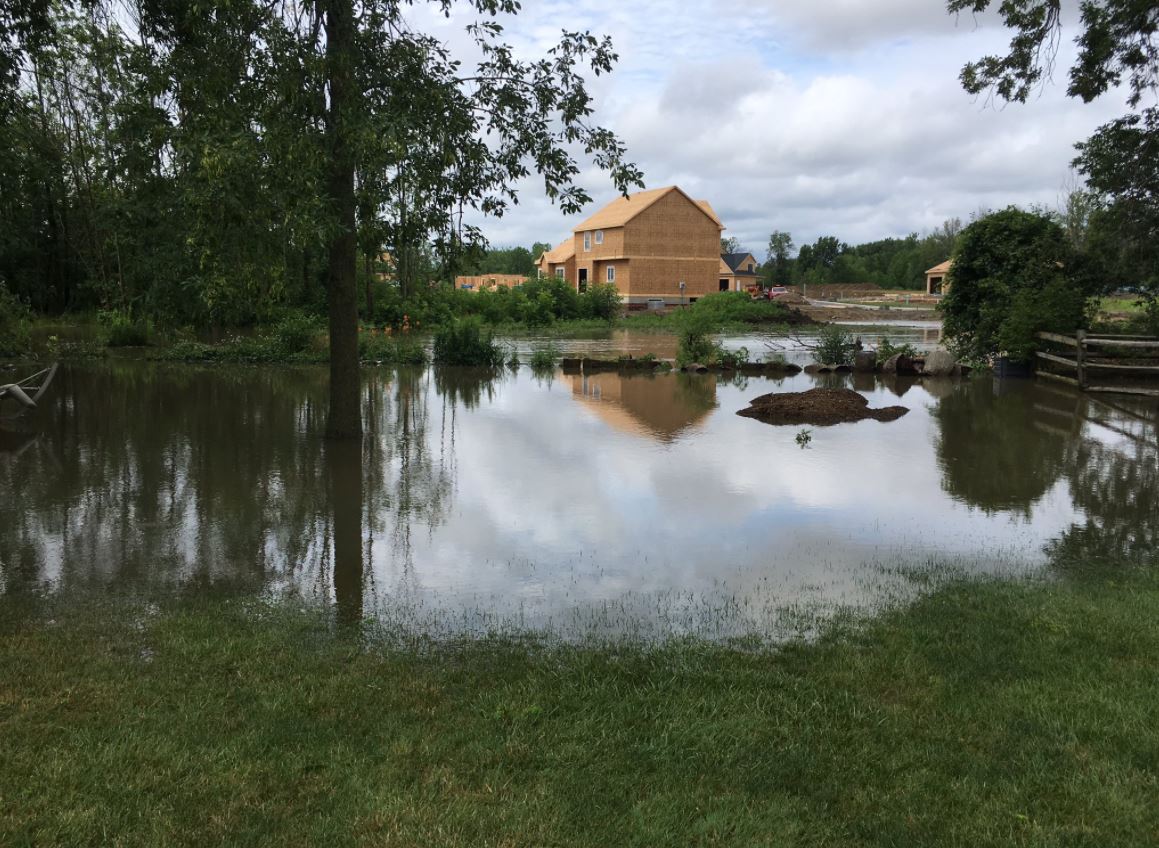 By 9:30 p.m., a dispatcher with the police department confirmed that the conditions seemed to be improving. However, earlier in the night, the department had told its Facebook followers that it received several calls "involving drivers that attempted to drive through flooded roadways." Lancaster Police also received reports of people trying to swim in Cayuga Creek, which they strongly discouraged.
Earlier, at Como Park, nobody dared try to jump in the water— not with nearly 100 people gathered around to catch a glimpse of the rushing current.
One of those spectators, Lucas Maciejewiski, found the whole thing entertaining -- until he realized this could become a real problem for Lancaster.
"Everyone just thought it was a spectacle before now. It's getting kind of serious. You have park rangers coming out now," Maciejewiski said. "It's going from being a spectacle to being almost serious— definitely serious."