HAMBURG, N.Y. – Sam Wright remembers the tornado lasting no more than 20 seconds.
There was no warning for it. Just past noon on Thursday, the powerful gust tore through his family's backyard on Clark Street, which just so happened to lie directly in the path of the first tornado Western New York has seen in more than a decade.
"Out of nowhere, all the vision out of the window was erased. It was white, just pure white, and the house started to shake," Wright said. "And I hear my dad, he's saying, 'everyone get down in the basement! There's a tornado! There's a tornado!'"
And then it was over.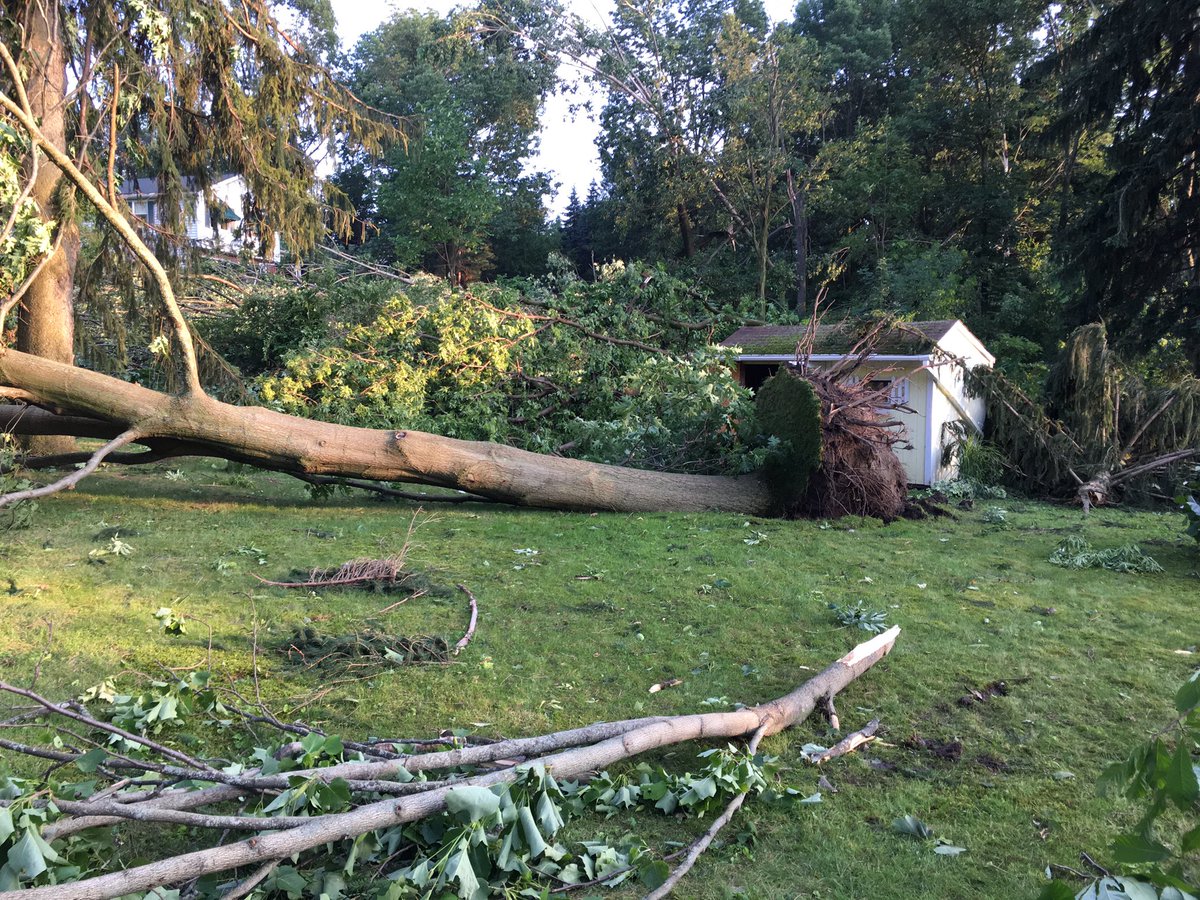 It didn't take long for the Wright family to notice the devastation. Their backyard, a forest-like property with lots of nice, big trees, had suddenly turned into what looked like an open field. Century-old pine trees were uprooted, no longer standing tall, but instead sprawled across the lawn. Branches and limbs were everywhere.
"I was just in awe," Wright said.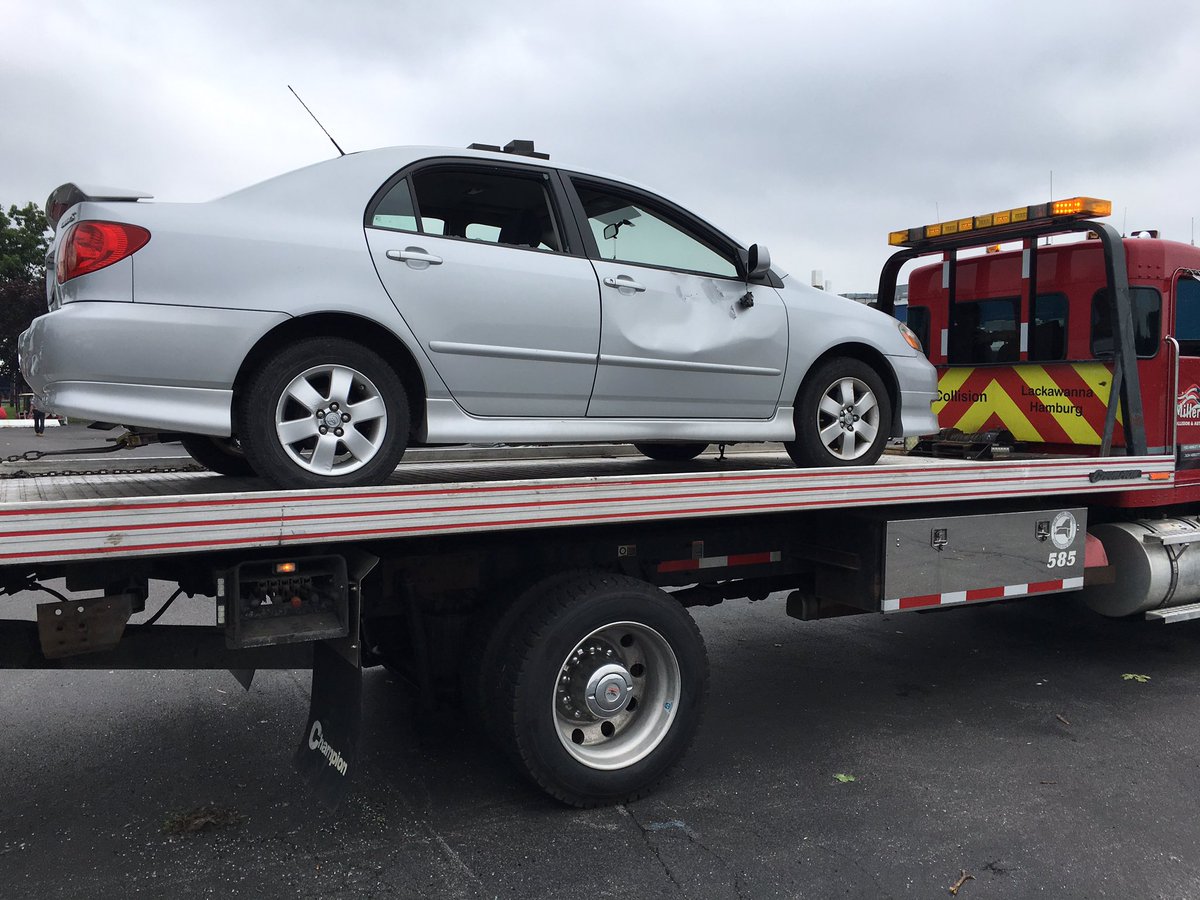 A mile away, at the Hamburg Fairgrounds, the tornado – one of two that touched down in Erie County during this storm -- had busted car windows in the parking lot and left picnic tables turned upside down. The Erie County Fair, which begins in 20 days, is still scheduled to proceed as planned. But there's a lot of work to do and a lot of damage to fix.
By 7 p.m., Gov. Andrew Cuomo arrived on scene at the fairgrounds, announcing that 100 National Guard members had been deployed to this area to assist with relief efforts. Gov. Cuomo also announced that financial help could be available for property owners, pending a damage assessment.
"If it hits a minimum threshold – if it's more than the county can bare, or more than a homeowner can bare -- then the state will step in," Cuomo said.
The Wright family is certainly hoping that's the case. Although their home did not suffer too much damage, it's clear the backyard alone will cost thousands of dollars to clean up.
The family already called the insurance company, but they're not sure how much money they'll get. Apparently, fallen trees may not be covered under their policy.
Still, not everything was destroyed in the Wright family's backyard. Miraculously, their statue of Jesus survived the tornado without a scratch.
"Remained completely intact!" Wright said, bewildered. "Everything just fell in around him instead of toppling over."
That's at least one sign of good luck for a family that spent Thursday living through their first – and, hopefully, last -- tornado.