BUFFALO, NY-- The Erie County Health Department says the number of confirmed cases per week has been steadily rising since late last month.
"The number of positive tests for influenza ("flu") has been increasing each week since the end of December," says Dr. Gale Burstein, Erie County Commissioner of Health in a released statement. "Our surveillance data show that flu activity is currently widespread locally, throughout New York State and most of the United States. It will likely continue to spread before we see the traditional flu season draw to a close."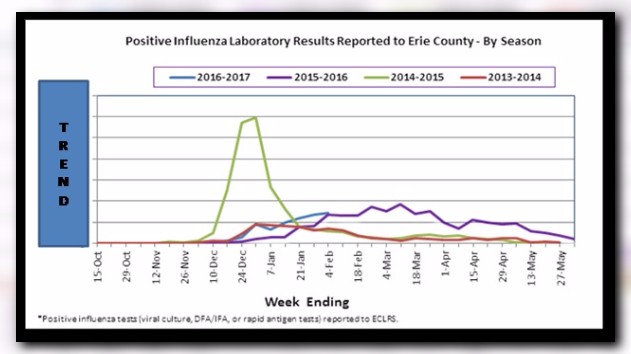 According to the heath department, those with the flu will have a mild illness and can treat themselves at home with rest, fluids and ibuprofen or acetaminophen. Don't forget to wash your hands thoroughly and frequently.
If your symptoms are more severe, then you should contact your doctor to be checked out.
The health department wants to remind people that it's not too late to get the flu shot and help protect yourself.