HAMBURG, N.Y. - What a difference a day makes.
Almost 36 hours after a tornado tore through the Hamburg Fairgrounds, crews made quick progress on Friday to clear off the debris scattered all across the property. Beginning at 4 a.m., they worked to collect the fallen branches, limbs and hunks of tree that had been tossed around by the sheer force of the storm.
That's good news, since the Erie County Fair is set to begin here in just 19 days. By the end of Friday, fair organizers estimated that most of the debris had already been cleared away from the fairgrounds. It would appear that the fair will begin as scheduled in August.
Although there is significant damage to the grandstands, the fair organizers have portable bleachers and will be able to make due for the concerts and other events held near the raceway.
Meanwhile, the Yankee Reigning Horse Association's "Summer Spectacular" horse show continued as planned on Friday.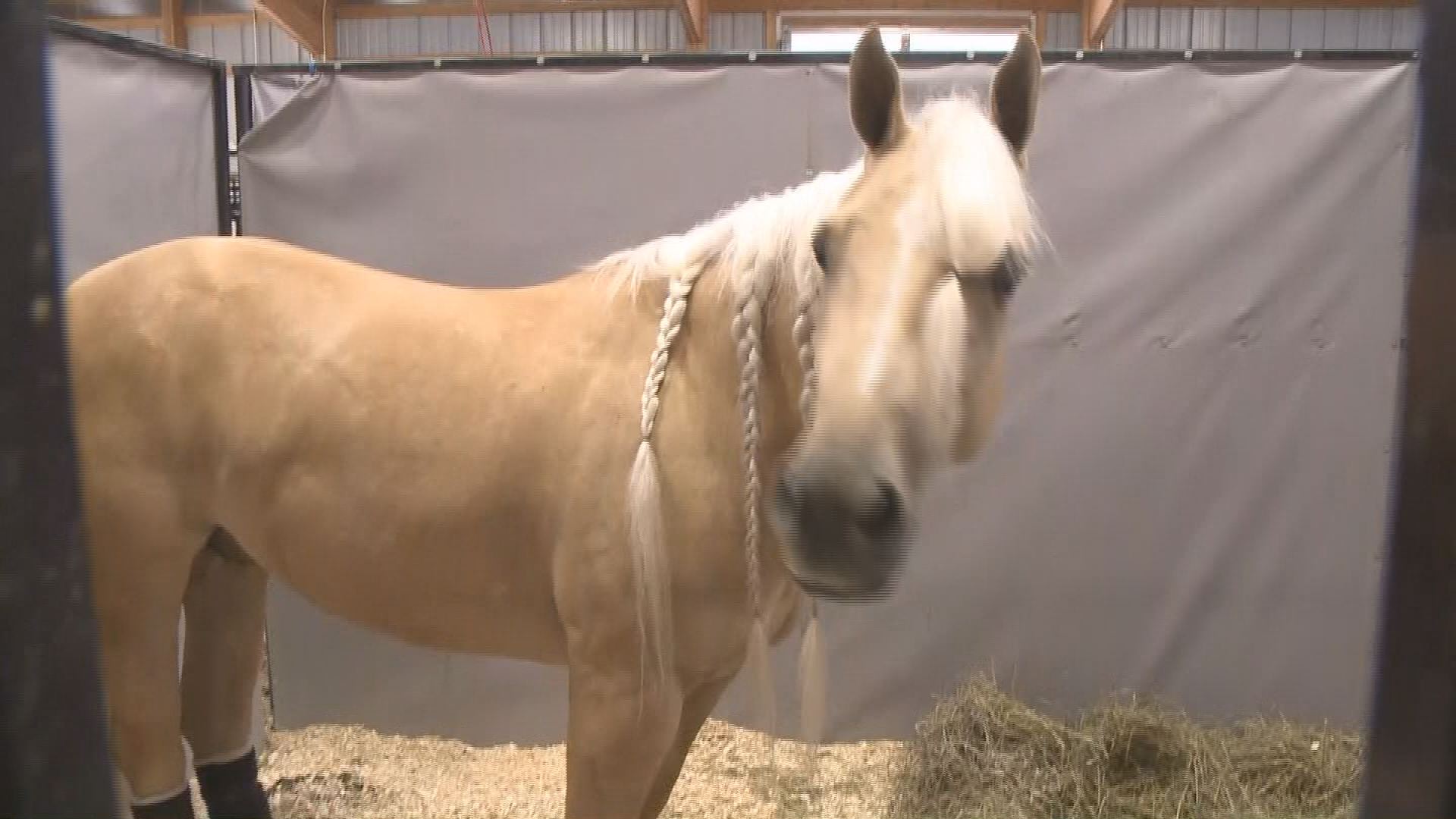 Courtney Craig, the president of YRHA, said the tornado came through like a "flash" on Thursday and cut power to the barns. Many people are attending the show from out of town, and Thursday was their "move-in" day. Many campers behind barns had broken glass windows due to the tornado.
Craig had to decide whether to proceed with the show.
"We decided we'd go on with the show," she said. "It was a big decision, because we didn't have power in all of our barns. We didn't have camper power until today. But we decided we'd go on, and have our show, as usual."
So it would seem that not even a tornado can stop the horse show-- or the Erie County Fair.