NIAGARA FALLS, N.Y. – Superintendent Mark Laurrie will propose an expanded sex education curriculum this fall in the Niagara Falls City School District, intended as a direct response to the city's stubbornly high teenage pregnancy rates.
About one in 10 teenage girls became pregnant in at least two Niagara Falls zip codes, according to the most recent data available through the New York State Department of Health. As a result, Laurrie said Tuesday he wants the district to scrap an abstinence-based program in favor of a more comprehensive approach, which would teach students about condoms and other birth control measures.
According to the latest assessment from Niagara County, teenage pregnancy rates in some parts of Niagara Falls have doubled the state average.
"Everywhere else in the state and in the country, teenage pregnancy seems to be going down. But in Niagara Falls, it's rising," Laurrie said. "I think it's really irresponsible for an entity like the school district not to do something proactive and aggressive."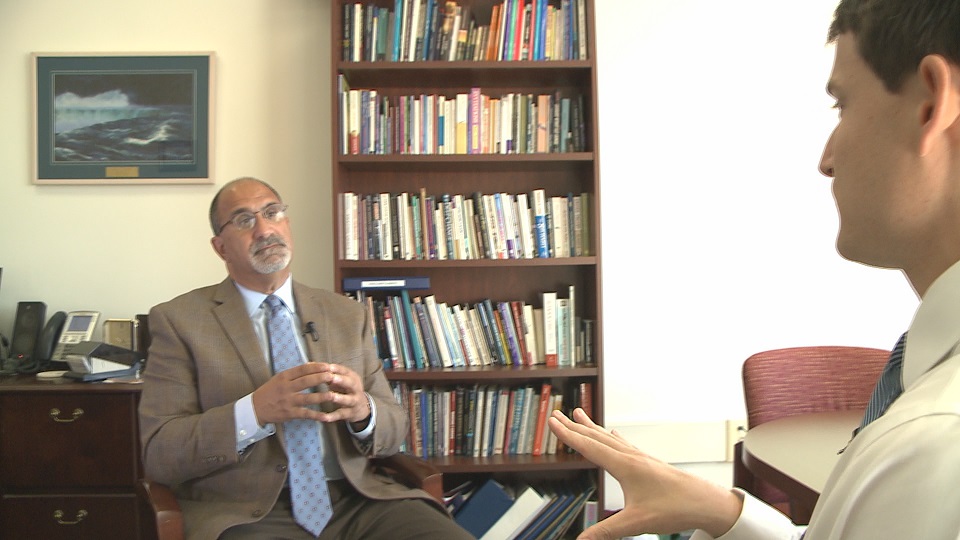 Laurrie wants to implement a new plan by January 1, so he helped schedule a series of public forums beginning with the first session on Wednesday evening.
He said he's already received feedback from many parents about his proposal. A lot of it's been positive, he said, but he understands this is a sensitive topic that may upset some parents. They may feel the school district has no authority to teach children about birth control measures, or they may feel expanded sex education could encourage their children to have sex at an earlier age.
In response to those concerns, Laurrie said he does not believe there are any statistics or data supporting the notion that birth control education leads to higher rates of sexual activity. He also said parents would be able to opt their children out of these lessons if they're too uncomfortable.
"We're going to talk about other methods of practicing safe sex, if students choose to engage. And our statistics are saying that they are," Laurrie said. "We have to meet kids where they are, and we can't just tell them not to do things. We have to prepare them and arm them with safe, accurate information."
Laurrie also wants the district to work with partner agencies to update curriculum. He would like to partner with the Community Health Center of Buffalo to bring a mobile health clinic to high school students, in addition to shifting a high school health educator to elementary schools in an effort to reach kids younger.
Vanessa Scott and Joyce Sconiers, two sisters from Niagara Falls who also do ministry work with kids in the community, said they support Laurrie's efforts to expand the curriculum, even though abstinence is a big part of their religious beliefs.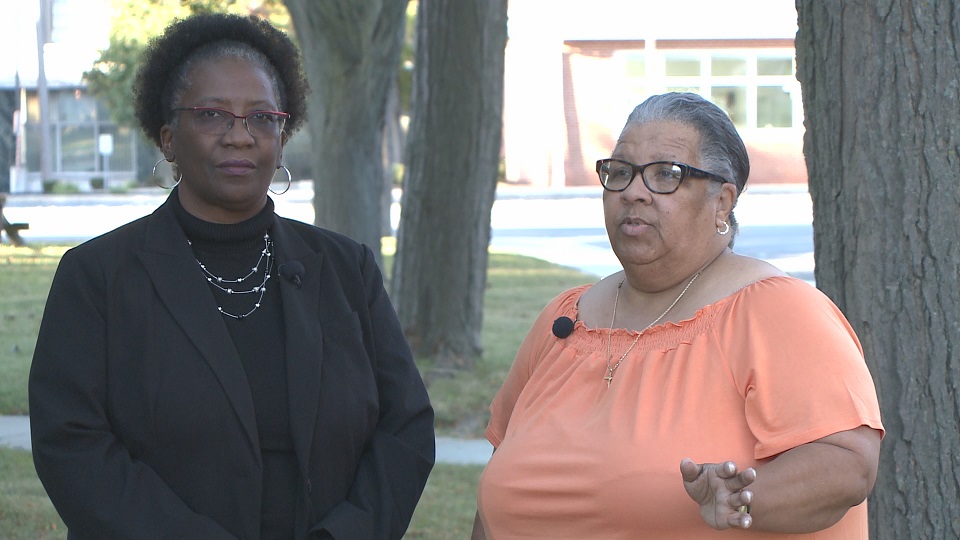 "We want to teach abstinence, because we are spiritually-based Christians who believe doing it in God's way. But we don't have our head in the sand. We know what's happening. We know our kids are sexually active," Sconiers said. "With the teenage pregnancy in Niagara Falls, it's off the chart."
The two sisters did say they'd like the district to receive permission from parents before teaching kids about birth control measures (as Laurrie mentioned, the district will allow parents to opt out of lessons).
Scott and Sconiers, who also have grandchildren in the Niagara Falls City School District, actually started their own program about six years ago to help prevent teen pregnancy in the community. Through the group "God's Woman Vanessa Scott Outreach Ministries," they have also tried to reach children early so kids have a better understanding of safe sex when they enter their middle school and high school years.
For Scott, it's a very personal issue. She was a teenager when her oldest son was born.
"We share some of our life to let them know you don't have to go this way. If it should happen, you might have to shift, but you can still be successful," Scott said. "But we want you to be successful without having children at a young age."