CLARENCE, NY -- Christopher Boyd, the man charged Tuesday in connection with a shooting at Zoe Restaurant in Clarence, pleaded not guilty to attempted murder at his arraignment.
Boyd, 36, of Buffalo has been charged with two counts of attempted murder, robbery and criminal possession of a weapon.
The case will now go straight to a grand jury after Boyd pleaded not guilty to all charges in Clarence Town Court. Boyd has four prior felony convictions and also faces three separate charges in Buffalo City Court stemming from other robberies and crimes.
Christopher Boyd has arrived in Clarence Town Court for his arraignment, facing an attempted murder charge in Zoe Restaurant shooting. @WGRZ pic.twitter.com/NDbUo5EFj6

— Danny Spewak (@DannySpewakWGRZ) November 15, 2016
Boyd is accused of shooting restaurant owner Alex Pozantidis, who was carrying the day's receipts when he was allegedly confronted by Boyd. Pozantidis was shot twice in the arm. Pozantidis' wife was also shot at while she came to her husband's aid, but was not hit.
New York State Police announced Tuesday that Boyd was a former Zoe employee. Police do not believe he targeted the owner because of any disagreement-- instead, they say he was purely motivated by the robbery.
"It appears, from what we've found through the investigation, that he was aware of the routine of the owner of the restaurant, took advantage of that routine, and then perpetrated the crime on that night," Capt. James Hall said.
After following more than 285 leads, State Police finally tracked down Boyd in Buffalo near the area of Grant and Military last week. State Police took Boyd into custody safely, even though Boyd did not surrender peacefully and attempted to reach for his pistol during the confrontation, police said.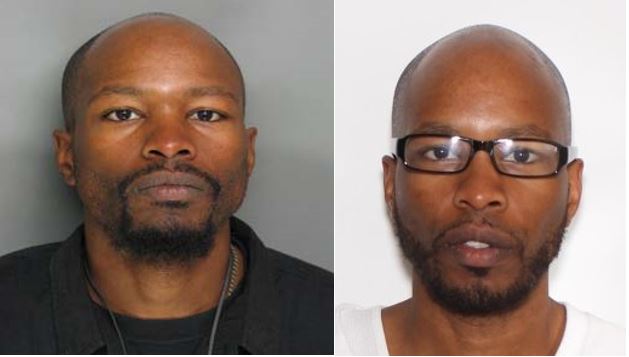 "I am grateful for the professional work of NYS Police and Parole who were able to apprehend the armed suspect without injury or loss of life," says acting Erie County District Attorney Michael J. Flaherty, Jr. said in a released statement. "The State Police investigators have been working around the clock to solve this case and an Erie County Grand Jury will hear the evidence in the near future."