BUFFALO, NY-- A Kenmore woman is facing a fine for allegedly trying to sell an Arctic Fox on Craigslist.
NYS DEC says they received a call regarding an ad on Craigslist for an eight-week-old Arctic Fox pup for sale in Kenmore. The seller was asking $600 for the pup.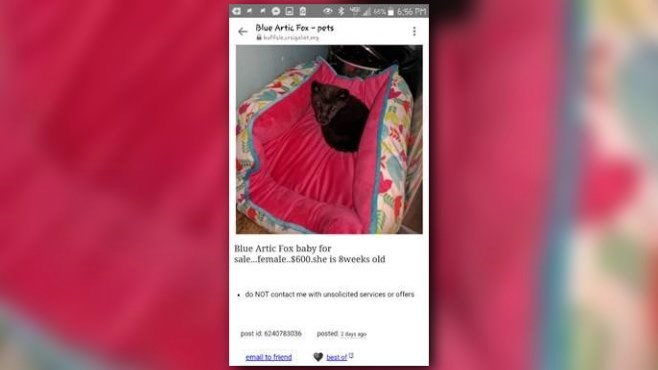 DEC Officer Mark Mazurkiewicz contacted a wildlife rehabilitator that operates a sanctuary for foxes and the two met with the woman selling the fox pup.
The fox pup was seized and the woman was issued a ticket for offering a wild animal for sale as a pet. She could face up to a $250 fine. According to the DEC, it is illegal to "possess, barter or offer for sale a wild animal as a pet in NYS."
The woman told investigators she purchased the fox pup in Michigan and brought it Western New York. The U.S. Fish and Wildlife Service has been contacted to follow up on the sale of the pup in Michigan.