SINCLAIRVILLE, N.Y. -- The Chautauqua County Sheriff's Office says the inmate who escaped police custody on Tuesday is still at large, but there is no active search for him.
Sheriff Joseph Gerace says the suspect was in Town of Charlotte Court Tuesday morning for his arraignment on drug charges.
Earlier that morning, Sheriff's deputies armed with a warrant to break up an alleged meth lab inside his Reed Street home, arrested 34-year-old Jacob Raynor on drug charges and parole violation. Raynor had been released from prison just six months ago where he'd served time for burglary.
He was brought down to the courthouse, where after being arraigned, while being led away form court -- in handcuffs -- he bolted.
When asked how this could have happened, Sheriff Gerace replied, "Well when you have someone who is cooperative with you and he's following orders...he got to the patrol car the deputy opened the door and he just decided to go,"
He was last seen at a trailer park in the area.
Raynor is described as a white male, 6'0" and 170 lbs. He was wearing a black shirt and black hat. Officials say he is unarmed and not considered dangerous.
Police shared a photo of how he looked when he arrived at court.
Police continue to operate their command post out of the fire hall in Sinclairville.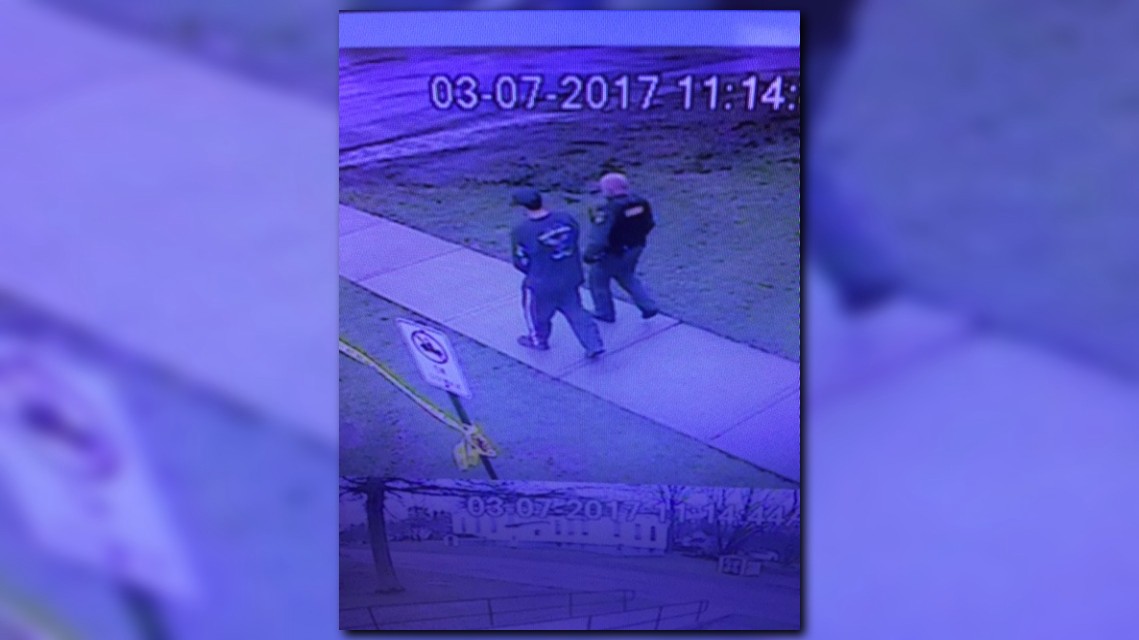 Numerous police agencies, including K-9 units, have been involved in the search throughout the day.
Sheriff Gerace says they are taking into consideration that Raynor may have gotten help from others after he eluded the pursuing deputy. He also said the deputy transporting Raynor had handcuffed him with his arms in the front, rather than the back, to be sympathetic to what appeared to be some serious burn marks on Raynor's forearms.
While there is no active search going on, patrol deputies will still be looking out for Raynor during their routine patrols.