CLEVELAND - The search for Steve Stephens is now a national manhunt.
Law enforcement officials across the country are continuing to look for Steve Stephens, who is suspected of allegedly killing a stranger and posting a video of the homicide to Facebook Sunday.
At a Monday afternoon press conference, authorities said there is now a $50,000 reward for information leading to the arrest of the 37-year-old man.
Cleveland Police Chief Calvin Williams asked Stephens, who he referred to as Steve, to call a friend so the search could end peacefully.
Police say Stephens could be driving a 2016 Ford Fusion with an Ohio temporary tag E363630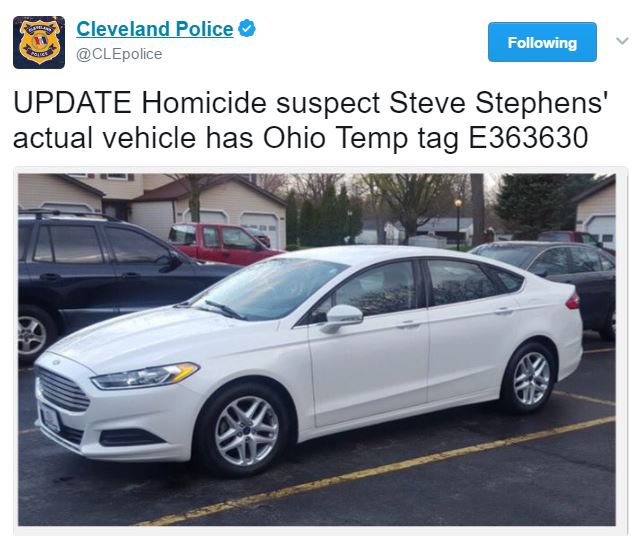 If you see Stephens, do not approach him. He is considered to be armed and dangerous. You should call 911 immediately. Anyone with tips is also encouraged to contact local law enforcement agencies.
While there have been no confirmed reports of Stephens being in or near NY, New York State Police say they are on high alert should Stephens cross over the state line.