HOLLEY, NY-- Three people are facing charges for allegedly allowing a fight to take place between teens.
The Holley Police Department says three adults supervised and allowed a fight between several 13 and 14-year-old children. The fight was caught on video by bystanders. Investigators say the video shows the adults watching and encouraging the fight.
Tina M. Krueger, 36, David E. Brege,30, and Launey M. Dambra, age 35, all of Holley, are charged with endangering the welfare of a child and disorderly conduct.
The three adults were arraigned in Town of Murray Court and released. They are all expected to return to court at later dates.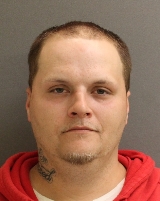 \