BUFFALO, NY-- The Erie County Sheriff's Office seized 100 lbs. of marijuana during a raid in Buffalo Thursday.
Acting on a warrant, narcotics officers, along with Buffalo Police and Department of Homeland Security, raided two homes on Thatcher Avenue in Buffalo.
Officials say they found five, 5-gallon containers filled with marijuana, plastic bags filled with marijuana and two loaded hand guns.
During the investigation, officers discovered two people, Nkomo Hepburn and Michelle Palmer, were here in the United States illegally.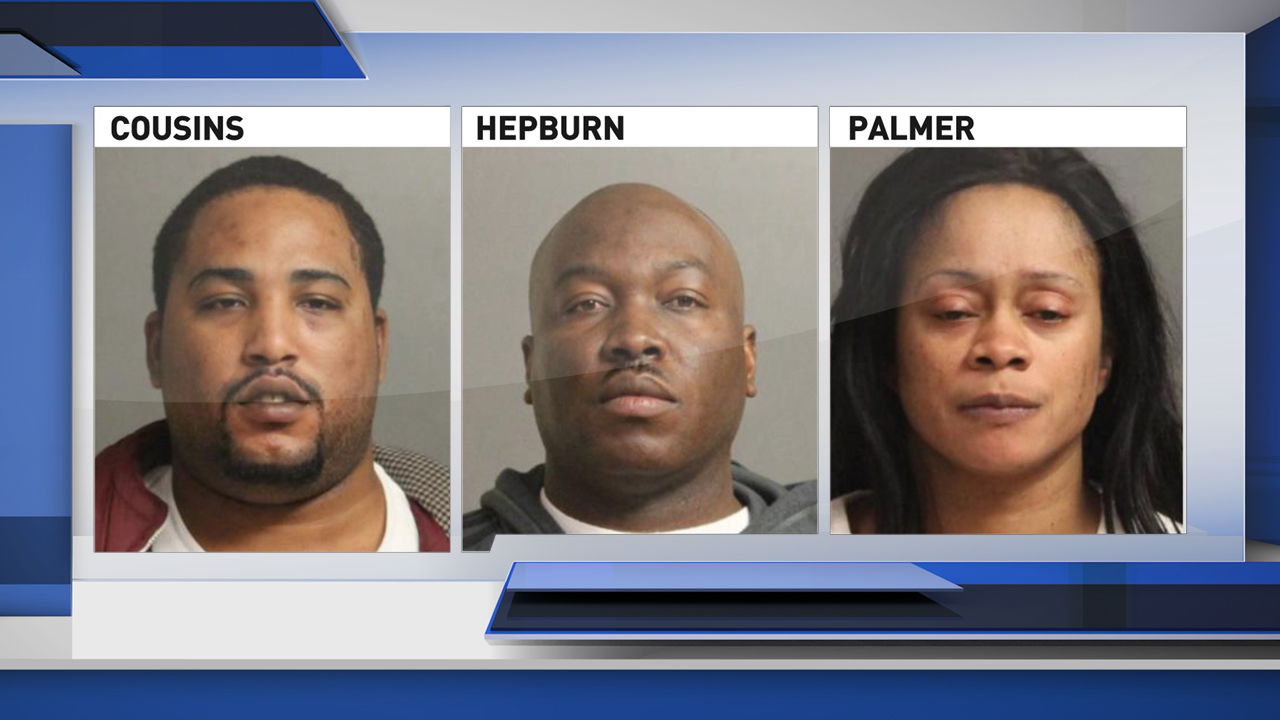 Two people, Michelle Palmer, 41, and Sanjay Cousins, 25, were charged with criminal possession of marijuana and criminal possession of a firearm. Hepburn was charged with criminal possession of a weapon.
Hepburn and Palmer face federal charges and could face deportation proceedings as well.
They are currently in the Erie County Holding Center pending their arraignment Friday.