NIAGARA FALLS, ONTARIO -- If the Liberal government in Canada passes legislation to legalize recreational marijuana -- as it's widely expected to do after unveiling the plan on Thursday -- the drug still probably won't be available for purchase until July 2018.
But Canadian provinces, tasked with the responsibility of regulating marijuana sales, are already scrambling to develop their plans under the potential law.
Under the federal government's proposal, the provinces must determine how the drug is bought and sold within their borders, how much the drug will cost the public and how old a customer must be to buy recreational marijuana.
In Niagara Falls, Ontario, smokeshop owner Amaan Panjwani is waiting patiently to see how the Ontario government crafts its regulations. Panjwani, who owns Honeypot Smokeshop on Drummond Road, said he'd be thrilled to open his own dispensary if the province allows small retail shops to sell marijuana.
Even if he's not allowed to sell it, Panjwani is still optimistic he'll be able to thrive in the recreational marijuana industry.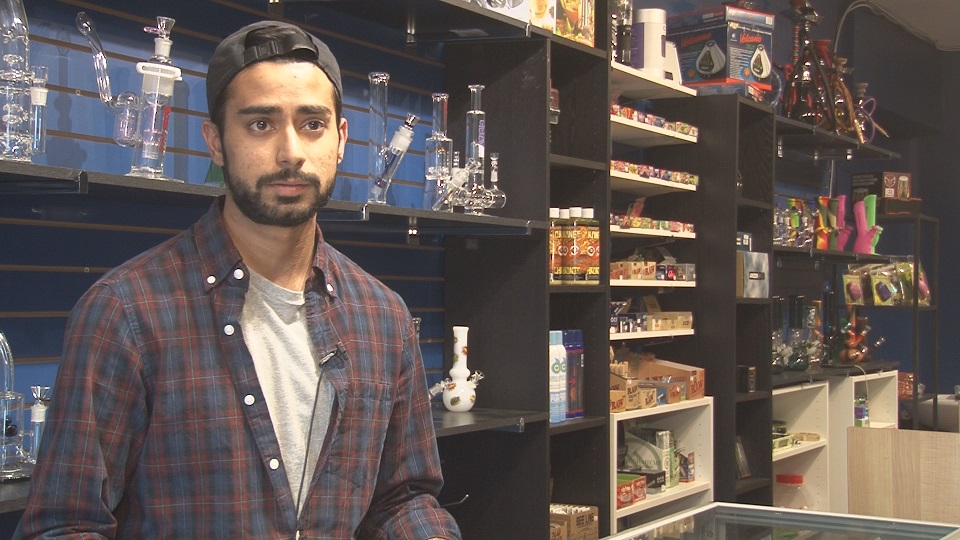 "It's gonna become more available for everyone, and there's definitely going to be more shops opening up," Panjwani said. "Right now, in small communities, people are just not comfortable with it. But definitely, the perspective on it is changing."
The Canadian government's movement toward legalized recreational marijuana will have major implications in American border cities like Buffalo, where Western New Yorkers would theoretically be free to cross the border to buy and use the drug at Ontario's discretion.
It's too early to tell how Ontario will proceed with those regulations, however. Yasir Naqvi, the Attorney General of Ontario, said in a statement Thursday that his office is still reviewing the legislation and determining the impact.
"Ontario remains committed to developing a balanced regulatory framework that is focused on protecting our youth, maximizing public health and road safety, and reducing harm," Naqvi said.
The federal government's plan, based on recommendations from a task force, would set a minimum age limit of 18 years old for purchase of marijuana. The provinces, though, could increase that age limit if they wanted to.
Ontario's government has not signaled any leanings on the age limit, nor has it revealed much about how the drug would be bought or sold within its borders. Ontario Premier Kathleen Wynne said last year she wouldn't rule out the sale of marijuana at the popular Liquor Control Board of Ontario (LCBO) stores.
But the federal task force recommended marijuana not be sold with alcohol.
No matter where it's sold, customers still would not be allowed to bring marijuana products back to the United States under any circumstances. Marijuana, of course, is still federally illegal under U.S. law.
Ralph Goodale, Canada's Minister of Public Safety and Emergency Preparedness, said Thursday that the Canadian government has developed legislation with its American counterparts in mind.
"I want to highlight," Goodale said, "that under the proposed act, it will remain illegal to import into Canada or export from Canada, cannabis and cannabis products-- unless exceptionally authorized by Health Canada."
A spokesperson for U.S. Customs and Border Protection said the agency will continue to enforce U.S. law.
"Consequently, crossing with marijuana is prohibited and could potentially result in fines, apprehension, or both," according to the agency's statement.
But that won't stop Americans from using marijuana across the border if and when the drug becomes legal.
Panjwani said he's already noticing an increase in American customers at his smokeshop.
"They come over all the time and ask me if cannabis is available," Panjwani said. "And I let them know-- not just yet."