BUFFALO, NY – The widow of a slain Buffalo police officer, killed in the line of duty 20 years ago, spoke to students at an alternative high school on Tuesday about their need to finish their studies and stay off the streets.
Sylvia McDougald spent the morning at Academy School 131 on South Park Avenue at the invitation of Erie County District Attorney John Flynn, whose office "adopted" the school under the Adopt-A-School Program, which is a partnership with the Buffalo Public Schools, and aimed at building and strengthening the relationship between law enforcement and city residents –particularly youths.
On April 9, 1997 Officer Skip McDougald and his partner Officer Michael Martinez, encountered a suspect who they believed might have been stripping a stolen vehicle on Northampton Street.
As they approached the suspect began firing, striking both officers.
Martinez was hit in the ankle and survived.
McDougald, who was not wearing a bullet proof vest, was shot in the chest and died, leaving behind a wife and four children.
Jonathan Parker, who was 19 at the time of the shootings, was tried and convicted of 1st degree murder, and continues to serve a sentence of life in prison without parole.
Academy School 131 is an alternative school of "last resort" for students whose behavioral issues, have placed them there. Several of the students are also older than those at traditional high schools, with eldest being 21, according to the building principal.
"These are kids who are troubled, and have had criminal problems which have at times landed them in jail," said Flynn. "We send members of our staff here regularly to mentor and foster a relationship with them…so that they may realize that law enforcement is on their side, and they don't have to look at it as the enemy. They have difficult lives, and they need a role model and a helping hand."
Thinking McDougald might be an appropriate role model, Flynn invited her to the school.
And although she now lives in Florida, where she moved a year and a half ago after retiring from Buffalo General Hospital, she did not hesitate to book a flight and head north.
"I'm here because they asked me to do it," McDougald told WGRZ-TV.
When introduced to a group of students, McDougald told them, "The street will kill you. And you just gotta want more for yourself."
She also took a few moments to meet with several students individually.
"I asked them to tell me a little bit about themselves and why they were here," said McDougald. "And I just told them not to get wrapped up in the system, or at least try not to, because you don't want to regret the things you've done when you get older."
It's a message she believes her late husband would have shared with them.
Perhaps lost on even those who might recall his shocking and untimely death, is that besides being a cop, Skip McDougald was a substitute city school teacher.
"When he was teaching, he used to tell me about how he told the kids that they had to respect themselves, and to be able to get along because there are things in this world you are not going to like because the world has never been fair."
One could suggest that the world was not fair to Sylvia McDougald, who was left to raise four children, who were between the ages of 5 and 17 when her husband was killed.
They are now grown and doing well according to McDougald, who never re-married and still wears her wedding ring and a special pendant around her neck in the shape of a police badge.
"After my husband was killed, I had one made for all of my kids. On the back it says date of death, April 9, 1997 and it has his name on it. I keep it close to my heart because he was my heart, she said.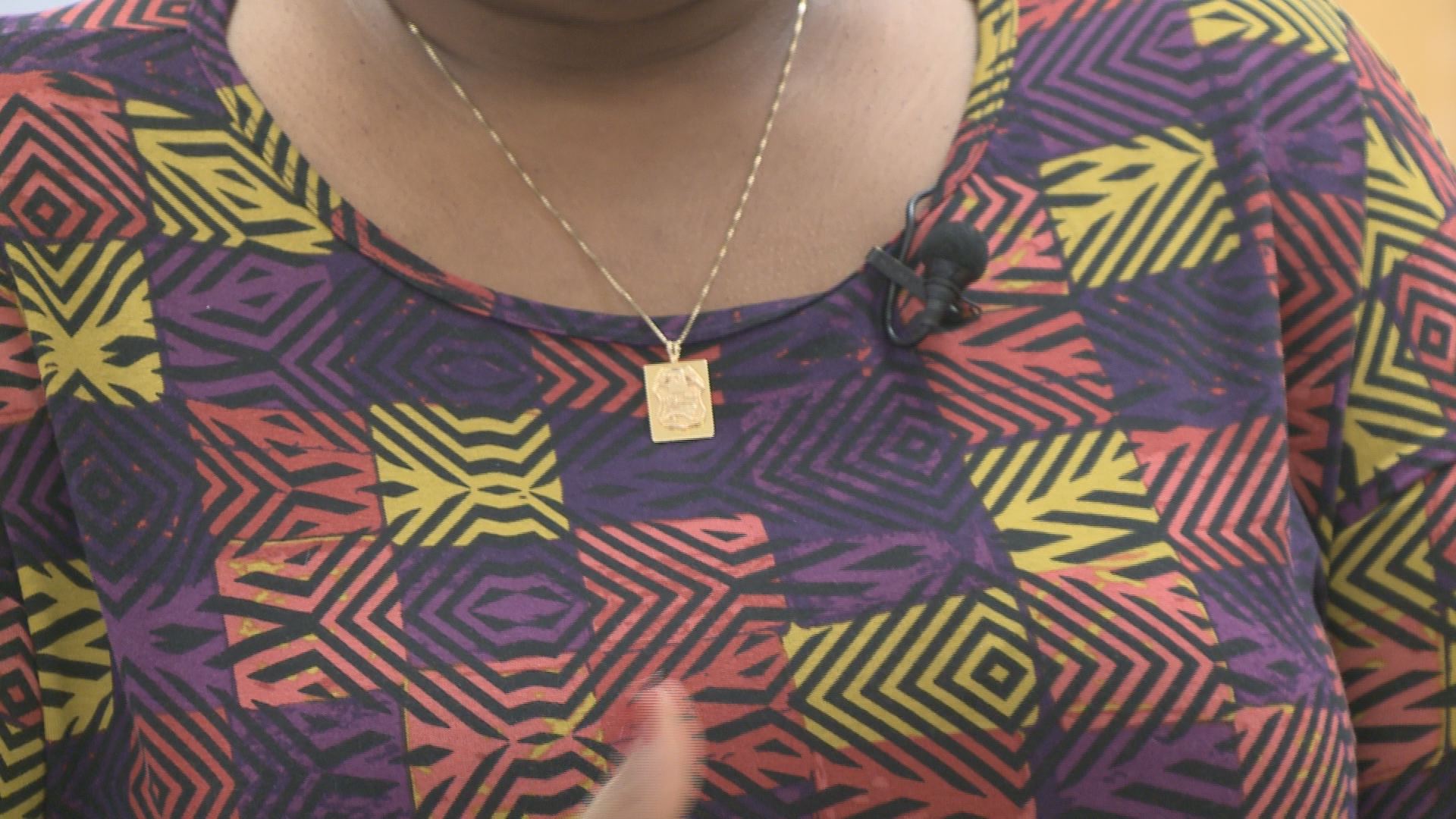 Sunday will mark 20 years since her heart was immeasurably broken.
"Sometimes I get a little depressed on the anniversary date…I get a little down. So, I try and do things to divert that, and get out of that little slump I fall into."
Sylvia McDougald does not know what she might do on Sunday.
But she does know one thing about her husband whom she misses every day.
"He's always gonna be a part of my heart no matter what, because he protected me, and he's still taking care of me now even though he's gone," she said.
Click on the video player to watch our story from Reporter Dave McKinley and Photojournalist Dave Harrington.