BUFFALO, N.Y. -- The delivery service Instacart started deliveries in Western New York Tuesday, and 2 On Your Side put the service "2 the Test."
Instacart teams up with businesses to offer home and business delivery of goods. In the Buffalo area, you can use Instacart to get items from Wegmans, CVS, Petco and Price Rite.
Channel 2's Michael Wooten and news producer Miranda tried out Wegmans delivery. They chose a varied shopping list (see below), and Michael ordered it through Instacart.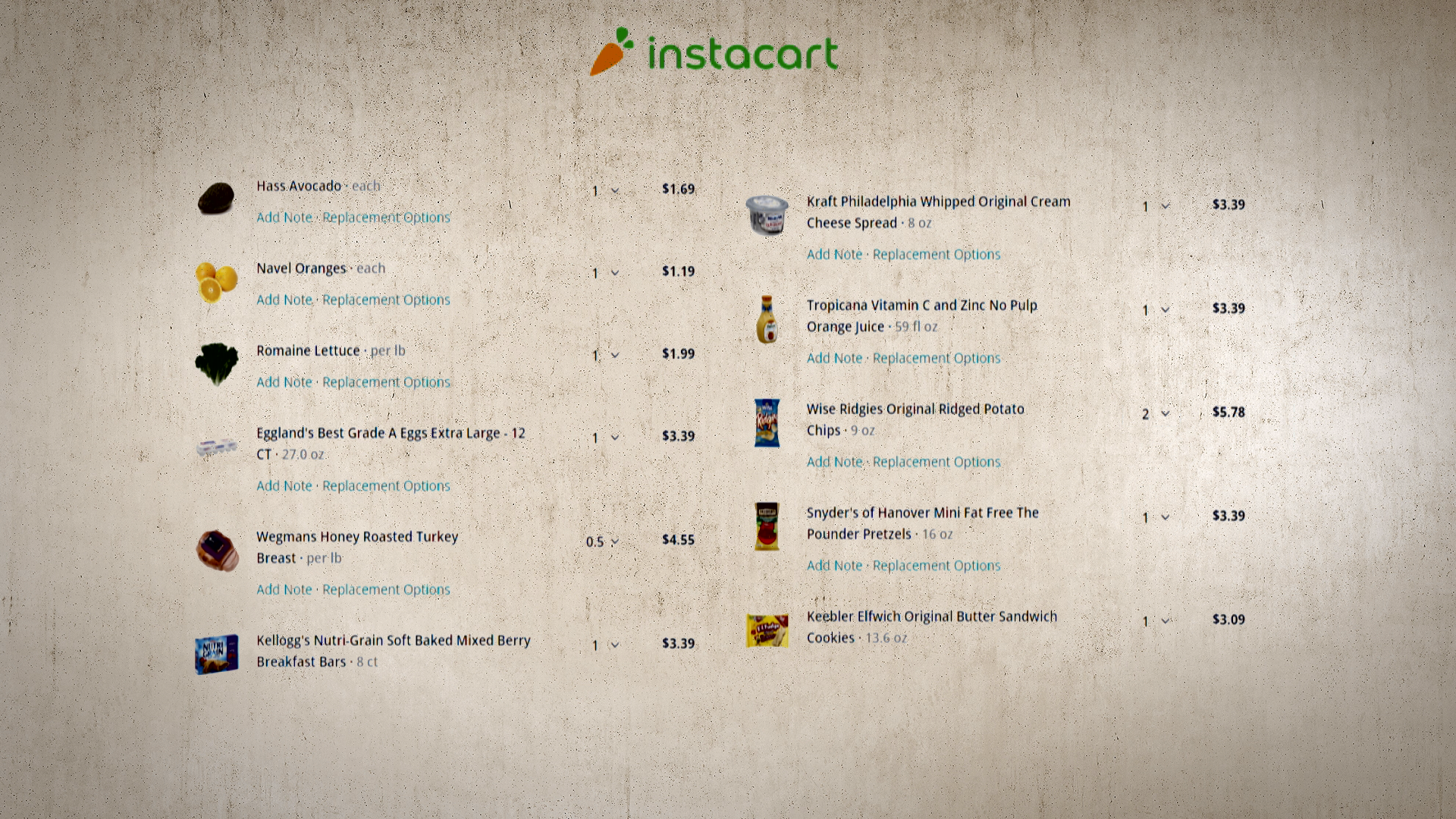 A promotion meant we got free delivery. However, the items are more expensive when purchased through Instacart. Usually, you'll pay between $0.20 and $0.40 more per item.
Miranda took the exact same shopping list and actually drove to the Wegmans on Amherst Street to purchase the items in person.
The delivery got to our Channel 2 studios on Delaware Avenue before Miranda was able to get to the store and back.
Here's the price comparison: The Wegmans trip ended up costing about $31.31 and the Instacart trip cost about $40.74 after adding in a tip.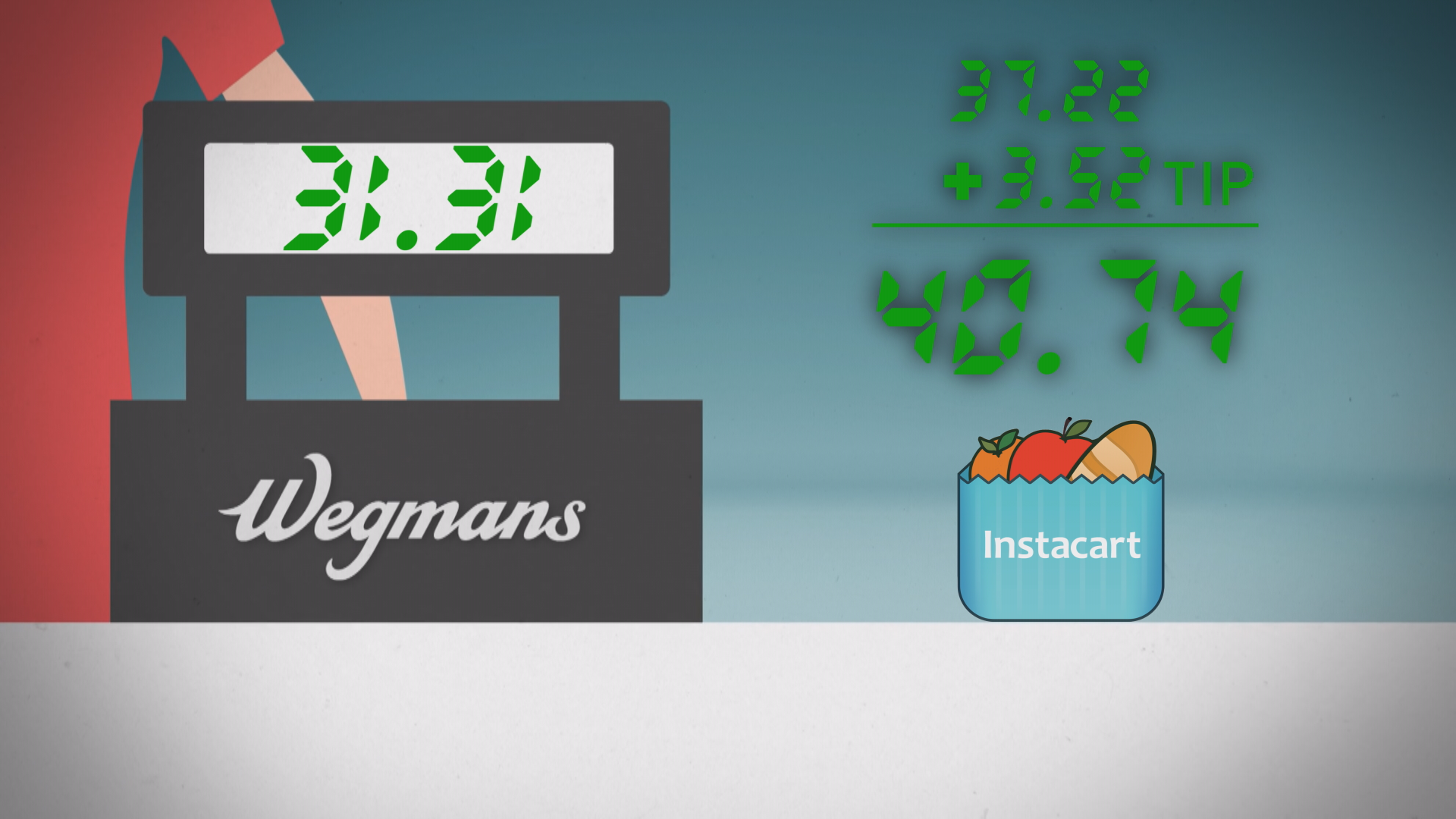 Do the math, and we paid about 30% more to get the groceries delivered, and that technically included "free delivery". The additional cost came from the premium price paid for the items plus a small tip (optional).
Customers in the Buffalo area have a couple of weeks left to sign up for a free 'Instacart Express' 12-month subscription, which allows people to avoid paying the $5.99 fee for each delivery.
If we had paid the traditional delivery fee, it would have cost 50% more (~$30 vs. ~$45) to get the groceries through Instacart compared to driving to Wegmans and buying the items in person.