BUFFALO, N.Y. -- A long parade of colorful kayaks and paddles could be seen in the Buffalo River Sunday.
It was all part of the Buffalo Float 2017, put on by the group Buffalo Paddle People.
The event involved attendees attempting to break the world's largest "parade paddle" record.
"It's like herding cats a little bit, but I'm very confident that we'll get it done," said event organizer and Buffalo Paddle People Dry Land Coordinator Mike Schuler before the event started.
He later said the event drew around 140 paddlers, which should result in the world record being broken. However, Schuler is still waiting to hear back from Guinness World Records, which could take months.
To try and break the record, all of the participating kayakers paddled between two inflatable swans on the Buffalo River. The qualifying factors included staying in a single file line with less than two boat-lengths between each kayak.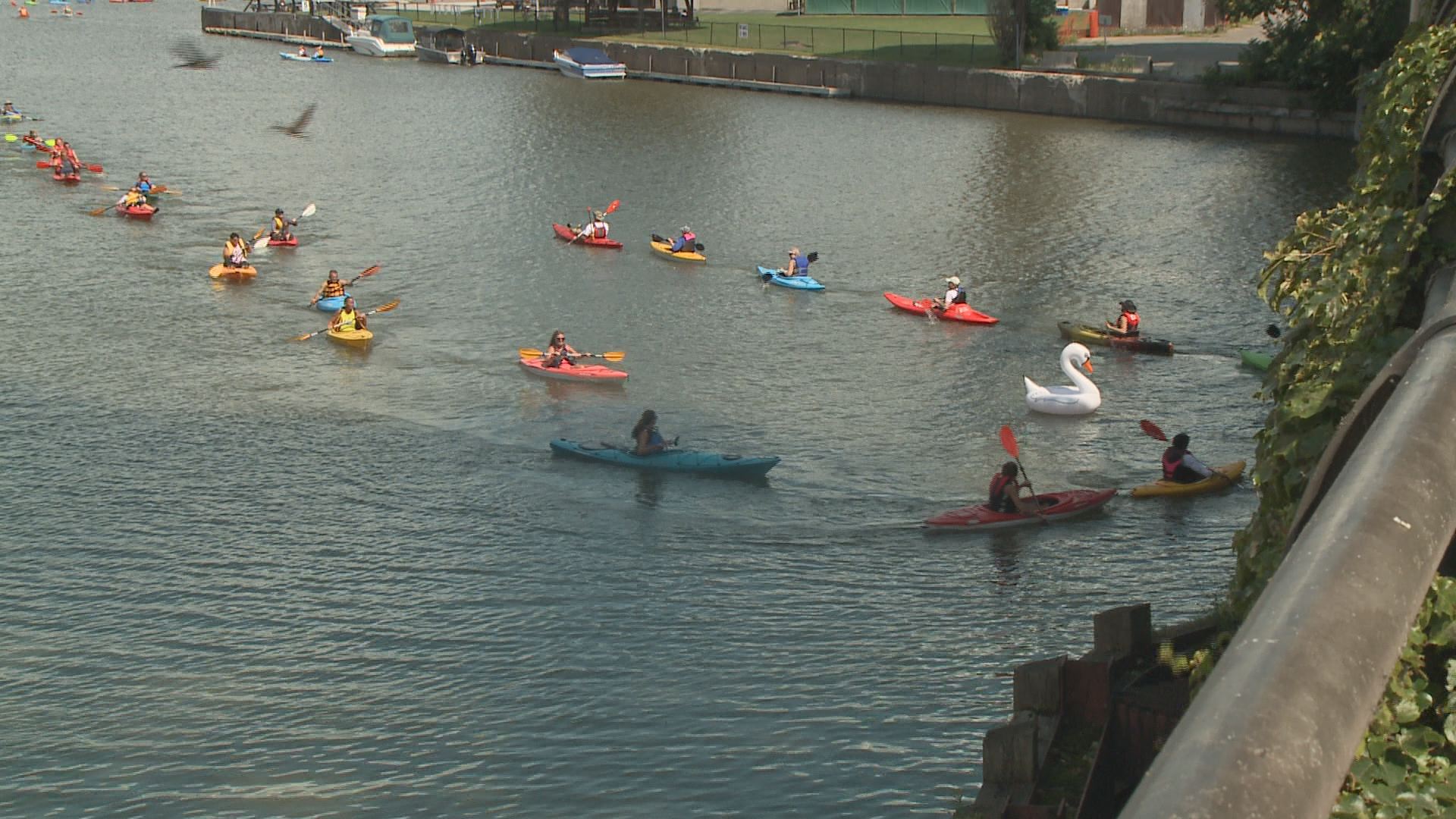 Sunday's event also featured a giant "free-form float" for all of the kayakers involved.
The event raised money for Camp Good Days and Special Times, a year-round organization that helps kids with cancer and kids who have a family member with cancer. Schuler added at the event they were on track to raise $2,000.
For more information on Buffalo Paddle People, you can visit this Facebook page.