NIAGARA FALLS, NY-- Once again Niagara Falls will be in the spotlight. On Thursday, Erendira Wallenda, will hang by her teeth from a helicopter while flying over Niagara Falls.
Five years ago her husband Nick Wallenda walked a tight rope over the falls. On Tuesday, we got a view of what to expect in a couple of days when Erendira, will hang from a helicopter by her teeth.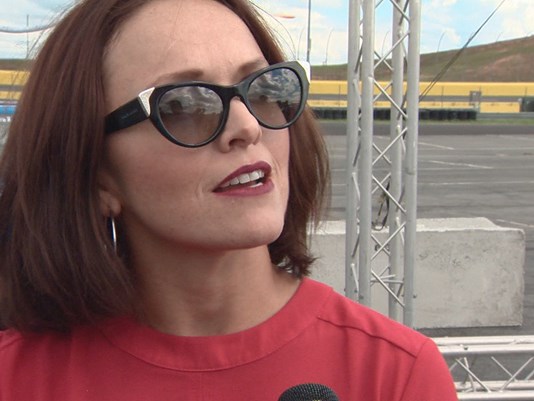 Rainbow Air in Niagara Falls did test runs over Niagara Falls. The stunt is expected to last about 5 to 7 minutes. It will begin at 8:30 a.m. on Thursday and will be carried live on WGRZ-TV in Buffalo and online.
While the park will be open, people are encouraged to watch the event on television for the best view.
New York State Park officials say they've been told it is a rain or shine event, however, the Wallenda's will make the final call.
The stunt will bring a lot of attention to Niagara Falls. Parks spokeswoman Angela Berti said: "It's always exciting to have the Falls highlighted around the world for international media, and we're very happy to have the Wallenda's back to do that for us again."
Channel 2 will livestream the broadcast on Channel 2 and wgrz.com beginning at 8am.