BUFFALO, NY-- Gilmore Girls' fans got a little taste of Luke's Diner, right here in Buffalo.
Netflix partnered with coffee shops across the country to promote the upcoming revival of the show in November.
The streaming service paid for 250 cups of coffee at each of the participating restaurants, including SPot Coffee on Elmwood and Sweetness 7 on Grant Street. A Luke's sign hung outside the restaurant, and employees wore Luke's aprons and backwards hats.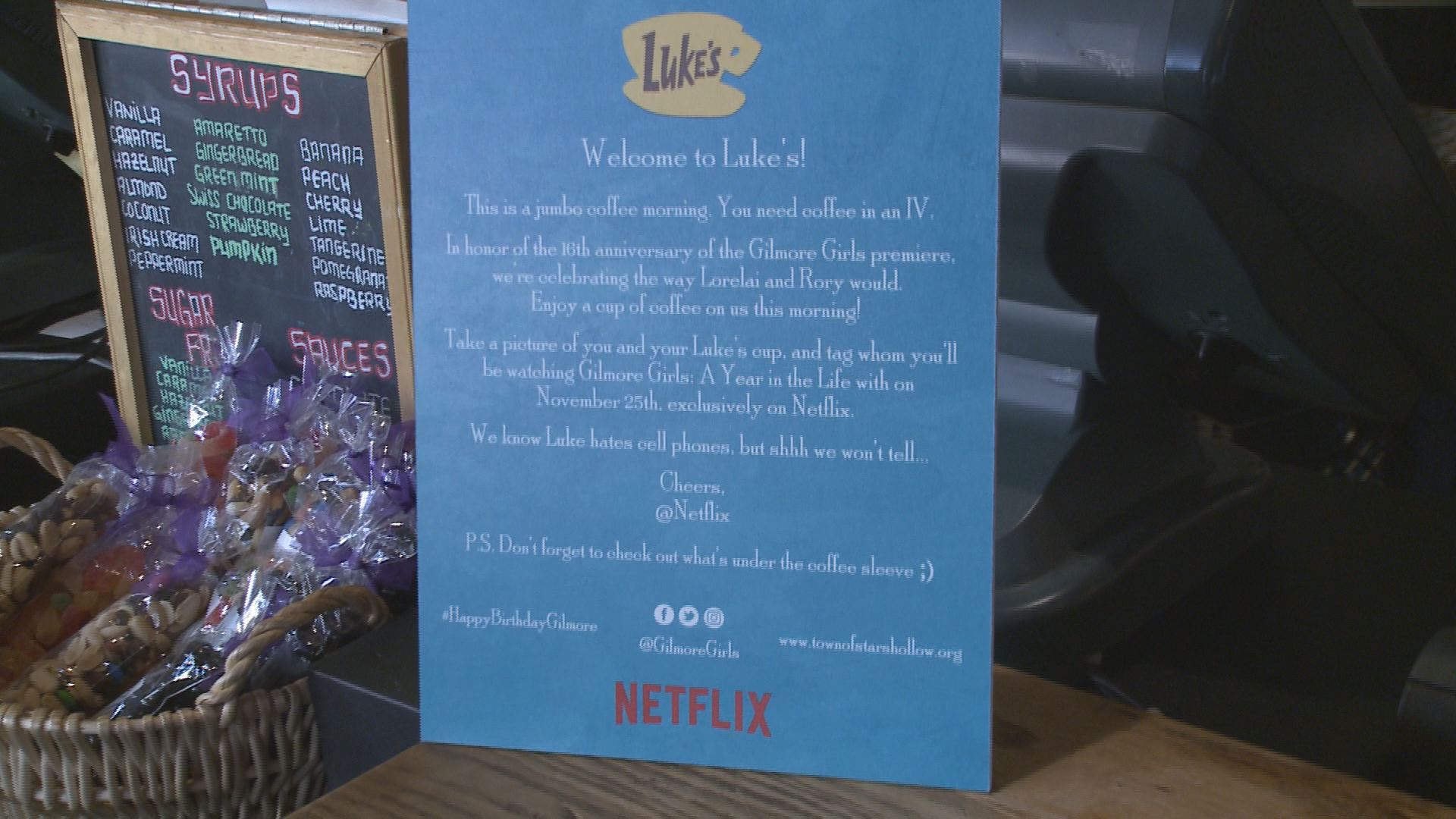 The Gilmore Girls aired from 2000-2007. Gilmore Girls: A year in the life airs November 25 on Netflix.